Hi knitting friends –
Whew! The calendar says summer is basically over, but you'd hardly know it with the high temperatures we have still been having around here, lol. In any case, it's time to switch gears to thinking about projects for the fall. In keeping with that, I am offering a fall-themed project kit for the contest announced later in this newsletter. Be sure to read on.
Looking for new patterns and great project ideas for your fall knitting? I am pleased to announce 3 new patterns in the Early Fall 2010 release. Also, a special put-up of kits with luxury yarn to make some of the HeartStrings smoke ring patterns.
"A Balancing Act" features a quick tip for when you are making a triangle shawl. This month's time-saving tip is a short article "Rehearse the Process".
I hope you find lots to enjoy in the newsletter and the related links, with ideas to inspire you in your knitting. Let me know how I am doing and your suggestions for future newsletters.
Jackie E-S / HeartStrings FiberArts
Attention Newcomers - If you are receiving this newsletter from someone else and would like to start receiving your own issues, I welcome you to sign up at my website http://www.heartstringsfiberarts.com/e-news.shtm
---
new patterns: Early fall release
There is a nice mix of designs in the Early Fall 2010 release of HeartStrings patterns. I hope they'll inspire you when selecting your projects to knit for the Fall.
The Early Fall 2010 release includes these 3 new patterns:
Half-note Symphony Shawl
Fairies and Flowers Scarf
Pianissimo Lace Blouse
Click on the pictures to link to the HeartStrings website with more info and pictures.
#H72
Half-note Symphony Shawl

This semi-circular lace shawl, in alternating wedges of 2 harmonious colors, features a fluted hem and scooped neckline turned back into an asymmetric collar.

Purl lace short-row wedges, separated by spokes of garter stitch bands, gradually narrow as they encircle the shawl.

Planned for lace weight or light fingering weight yarn. The model is shown in Tilli Tomas Symphony Kid Lace with Beads & Glitter, colors Atmosphere (light gray) and Eternal Diva (soft gray-blue).

This would be a good entry-level project for an aspiring lace knitter, as well as something to interest more advanced knitters.

---

#H78 Fairies and Flowers Scarf

Dainty fairy motifs at one end of this scarf transform into flowers at the other end. Knit yourself a little magic this fall.

Shown in Kami Bison from Fibre-Isle International, a blend of bamboo/Merino/bison, but also lovely made in other yarns such as 2-ply cashmere and Zephyr wool/silk.

Beads for the fairy heads and flower buds are placed with the crochet hook method.

---

#W32 Pianissimo Lace Blouse

Softly with a whisper of lace, like fine classic music, this sweater is a masterpiece in concomitant simplicity and elegance.

This is a design at long last completed for publication. Pianissimo Lace Blouse began over 12+ years ago with a prototype made in a wool/silk yarn I hand spun. Then the idea went into hibernation for all these years, but never out of mind as something to eventually formalize and publish. Something with a musical theme is just too dear to my heart to let the music die.

A yarn with a soft hand and good draping quality such as a blend with bamboo, silk or Tencel is recommended. Pattern is sized for 34" - 39" (fingering weight) and 42" - 50" (sport weight) with 0 - 2" negative ease.

The sweater model photographed for the pattern (and shown here in the 36½" size) was made in Crystal Palace Panda Silk. I fashioned the 'buttons' from 10 mm green/purple fluorite gemstones. For you who saw the preliminary sweater photos earlier this summer, your wait to get the pattern is over!
---
Enter the Autumn Splendor Contest Drawing for a Silk Scarf Kit.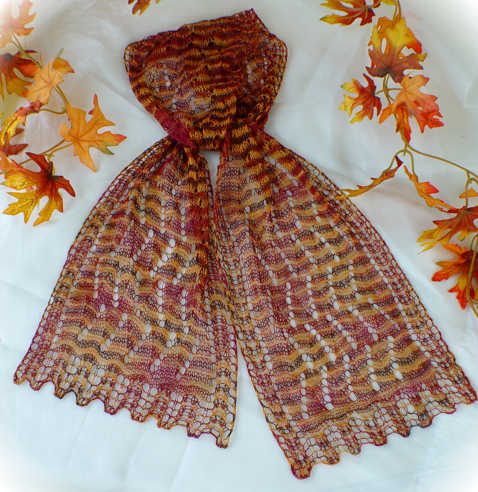 Here are the questions to answer for a chance to win a kit with the pattern and original dyed silk yarn to make this scarf as shown. Answers can be found on the HeartStrings FiberArts website if you don't know them already (if in doubt, check to make sure so your contest entry will be valid) –
What is the official HeartStrings pattern name for this design?


In how many pieces is this scarf knitted?

Just email me the correct answers to both of the questions above by Wednesday - September 15, 2010 to be entered into the contest.
Prize drawing will be made on Thursday - September 16, 2010 for all entrants with correct answers and the winner will be notified so I can get your mailing address. Announcement of winner will be made in the next newsletter. Have fun and good luck in winning!
---
Take Time to Save Time: Rehearse the Process
If you are like me, there is such temptation to just dive into an unfamiliar project without any "warm-up". We are so anxious to get started. But, a little bit of rehearsing will save time in the end by building confidence and reducing the chances of set-backs.
Here are some of the ways I've found to rehearse. Let me know if you've found them helpful, or what others you can suggest.
Test your understanding of an unfamiliar stitch pattern or technique on a small sample swatch.
Read the instructions out loud.
Use larger needles and thicker yarn to practice with beforehand to familiarize the hands with the motions and rhythm of the pattern.
Write out unfamiliar charting and text in your own words.
Transcribe text instructions into a 'picture' chart or your own short-hand.
Re-write each row (or round) of text instructions onto its own "flip card".
Re-chart unfamiliar (or anti-intuitive) symbols into what is familiar to you. If there are symbols that could be easily confused, color coding with a highlighter can help.
---
Special Kits for HeartStrings Smoke Ring Patterns
Some of you have asked about getting the same yarn used to make the original Flared Lace Smoke Ring as shown in the pattern photo. I was so sorry when this luxury yarn was no longer being made by the mill. When they announced that a while back, I bought some remaining mill cones with the intent of using them for my own stash.
I have decided it's not really fair of me to hoard it all for myself. So I am offering some of what I have in project-size amounts for knitting a smoke ring in your choice of 3 HeartStrings smoke ring designs.
Each yarn pack includes a continuous (no knots) skein of BAMA yarn (50% baby alpaca, 25% merino, 25% angora) that is enough to complete the smoke ring of your choice. The yarn has been washed and skeined, and is ready for you to wind into a ball to knit the smoke ring. The kit for the Beaded Smoke Ring also includes the beads needed for the project; they are high quality Miyuki Japanese clear crystal glass.
This offering includes yarn (and beads where appropriate) only. You can save on s&h by purchasing multiple yarn packs at the same time. The Smoke Ring patterns are available separately.
| | |
| --- | --- |
| Luxury yarn to make Flared Lace Smoke Ring as shown: $22 | |
| Luxury yarn and beads to make Beaded Smoke Ring: $25 | |
| Luxury yarn to make Smoke Ring with Lace Edging: $22 | |
---
a.k.a. When 1/4 = 1/2
My preferred construction approach to making a triangle shawl is to start with just a few stitches (either at the tip or center back), then increase to make the triangle shape. This allows you to practice on relatively few stitches to begin with (basically you can use it as your sample swatch), and to verify that you are comfortable and pleased with your yarn and needle choices.
Another benefit is that it really makes you feel like you are zooming along because the length increases quickly. But this can be a little deceiving about how much you have actually progressed toward project completion.
Here is an easy guideline you can use to anticipate how long the shawl can be made with the amount of yarn you have.
When 1/4 (one-fourth) of your yarn has been used up, you have reached about 1/2 the length of the shawl.
Give it a try next time you want to make a triangle shawl, e.g. Beaded Lux Shoulder Shawl or one of the other HeartStrings triangle shawls.
---
Please welcome Dream Weaver Yarns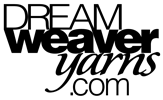 I am pleased to announce that Dream Weaver Yarns joins the list of stores offering the complete line of HeartStrings patterns. Dream Weaver offers your choice of patterns in either downloadable or hard-copy format.
At the Dream Weaver Yarns website, Natalie and Ann have done a great job of cross-linking all the yarns, needles, etc. needed in each of the HeartStrings patterns, thus making it ultra convenient for you to do "one stop shopping" for all the materials and supplies to complete your projects.
---
Thank you for being part of the HeartStrings FiberArts community.
Stay safe and enjoy your knitting!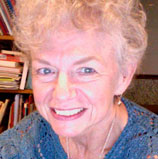 HeartStrings FiberArts / Jackie E-S Design Collections
From the classic to the uniquely appealing for today's modern knitter.

Skill-building, comprehensive instructions to advance the art of knitting.

Yarn-generic patterns for your creative freedom.

Featuring innovative designs for Knitted Lace and Beaded Knitting based on tradition in updated techniques.