Hi knitting friend -
This newsletter is coming much earlier this month than usual for two reasons —
1. I was running behind last month and then had so much to include in the newsletter that I forgot to send you a private sale link offered to you, my loyal HeartStrings newsletter subscriber, from one of my retailers. Even though it's only been a week since the last newsletter, I want you to have enough time to check this out before the expiry date. More info below.
2. I am going to be swamped the next few weeks. So I hope you don't mind this early timing rather than waiting until later when I might miss getting this month's newsletter out to you altogether.
Thanks for your understanding. Hope you enjoy the Q&A and spinning articles for this month, too.
Cheers!
Jackie E-S / HeartStrings FiberArts
Attention Newcomers - If you received this newsletter from someone else and would like to start receiving your own issues, I welcome you to sign up at my website http://www.heartstringsfiberarts.com/e-news.shtm
---
Remember the new Buds in the Breeze pattern I announced for May in the previous newsletter issue? One of my HeartStrings retailers, SandraSingh.com sent me a private sale link to share with you. I'm sending this out as an exclusive to my newsletter subscribers like you. But if you want to share it with your friends, I won't tell.
This Private Sale Link is on the same yarn Schaefer Audrey to make the Buds in the Breeze stole and includes a built-in 10% discount on the yarn (only available through this link, so be sure to use it). The link expires June 30th and you'll also want to check this out sooner than later so you can get your preferred choice of color.
#H77 Buds in the Breeze. As enjoyable to knit as it is lovely to wear. This light-as-a-breeze stole features a field of flower-like medallions centered with nupp "buds". The sample is made in Schaefer Audrey fingering weight merino/silk in one of their subtly solid botanicals colors called Indigo.
---
Calling all people with birthdays in June! Last month I started a Birthday Club at the Jackie E-S / HeartStrings Fan Group on Ravelry (in celebration of my own "significant milestones in life" birthday). And now it is already June. Don't miss out on your birthday present.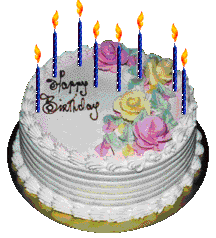 Just be sure to have your birthday (month and day) entered into your Ravelry profile. Even if your birthday is not in June, enter it now if you have not already done so. That way you won't forget when your birthday month comes up.
Continue to actively participate in the group throughout the year. Then when your birthday rolls around, I will send a gift coupon for a HeartStrings pattern of your choice. Of course, we want to hear which pattern you decide on – do share!
Also, let your friends know about joining HeartStrings Fan Group on Ravelry. The more the merrier at the birthday party!
---
Cotton Roving – braiding, dyeing, spinning and knitting
Many let me know that they are enjoying the spinning articles I've begun to do. Thanks for your feedback. That encourages me to get on the ball (so to speak) and finish some others I have in the works. Meantime, I thought it would be timely with summer coming up, for you to see a fun way to play with Cotton Roving.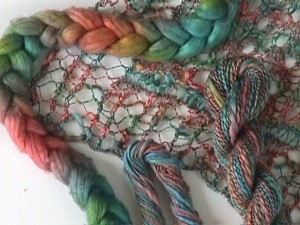 Feel free to share this and other articles with your friends. Even for those who don't spin or dye, there might be something you and they find interesting enough to try in the future.
---
Question:
I need to adjust the finished size planned for a pattern. Is it ok to just change the needle size to make the pattern smaller or larger?
Jackie E-S answers:
Within a small tolerance in gauge, changing needle sizes is usually ok for small refinements in sizing.

However, getting outside this "tolerance", one can get a too loose or too firm gauge that doesn't produce good results in the end.

If too loose, the resulting fabric will be saggy/baggy and not wear or drape well. For a sweater, this probably means the garment will distort in use because the fabric is not firm enough to counter the forces of gravity or your flexing of joints around the shoulders and elbows.

If too firm, the resulting fabric might become too "boardy" and therefore uncomfortable to wear.

Another problem with overcompensating with a smaller needle size to achieve a smaller garment size is that the row gauge alters more dramatically than the stitch gauge does as you try to squish more fiber into the same space. This means that although you might achieve the correct stitch gauge, the row gauge would be thrown off considerably. This might not be a problem for some "measure to length" garments, but could be for others (e.g. raglan sleeve styles).

In summary, the best advice is to sample with your new needle size to confirm that the resulting fabric will perform as planned.

p.s. And before making a final decision, remember to wash and dry that swatch as you will for the intended garment.
'Til next time, please stay well, safe and enjoy your knitting.
Your friend in all things fiberly,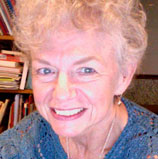 HeartStrings FiberArts / Jackie E-S Design Collections
From the classic to the uniquely appealing for today's modern knitter.

Skill-building, comprehensive instructions to advance the art of knitting.

Yarn-generic patterns for your creative freedom.

Featuring innovative designs for Knitted Lace and Beaded Knitting based on tradition in updated techniques.