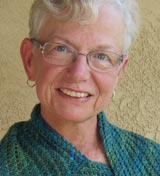 Dear *|FNAME|*,

I am pleased to announce 4 designs ready to ship for your *|MMERGE3|* customers' knitting pleasure. Please see the new pattern announcements below. Standing orders for auto-shipments will be processed May 16.

Need to re-stock? My summer/fall away-from-the-studio schedule is approaching fast, which means I will be traveling more and will not be shipping pattern orders until the late Fall. If you have been thinking about getting patterns for summer/fall stitching, please get your order in before Friday May 16, 2014. Thanks!

As a reminder, HeartStrings patterns are also available through selected wholesale distributors listed here.

I appreciate your business and support. Sincerely,


---
Fresh New Designs

Freshen your pattern offerings with these fresh new designs in the Accessory and Home Decor HeartStrings pattern collections.
| | |
| --- | --- |
| Pleasing Reversibility in Lace | Spring Raindrops Lace Leaves |
| | |
| --- | --- |
| Bead Skinny Skarf | Tea-time Serviette |

Want to see the actual cover page of the pattern? Just click on the pictures to above to download a pdf sample. I've also provided a quick summary below:

#H32 Pleasing Reversibility in Lace Stole
Just throw it on and go; it doesn't matter which side shows. MSRP $7.50

#H338 Spring Raindrops Lace Leaves Scarf
Sparkly beads glisten like raindrops, greeting the fresh awakening of Spring leaves. MSRP $6.50

#H92 Bead Skinny Skarf
A play on words and knitting. Cinch the curvy lines of the faux eyelet cable with a pretty bead. MSRP $7.50

#H147 Tea-time Serviette
Give double meaning to tea time. MSRP $6.50

These patterns are ready to ship now. Please let me know what you need and I will be happy to help you.

Note: If you are on auto-ship, you are already scheduled to be shipped your standing order of 6 each of these new patterns. Need more of these patterns or any others? Call or email me to add to your order before May 16, and your entire entire order ships free.


---
Nifty Nuggets
Knit the Perfect Cable
Never quite satisfied with your cables? Read this tip ...

5 Steps of Blocking in Progress for Natural Fibers
You don't need to wait until you complete your project to block and assure yourself that you are on the right track. See how ...