Hi knitting friend –
It's Mardi Gras time here in New Orleans and so I am using it as an excuse to have a new contest. Celebrate the purple, green and gold of Mardi Gras; win free yarn and a fun assortment of official New Orleans Mardi Gras necklace beads. Check out the details for entering and voting. I hope you also enjoy the articles in this month's newsletter.
Without you, it would not be possible to have this newsletter. I always appreciate your suggestions and encouragement. And of course it is especially a treat to hear that you are enjoying the newsletter and HeartStrings patterns. Some recent comments –
"Thank you so much, you put out an amazing newsletter." Diane
"Just a note to say how much I love receiving your newsletter. Yours are the most beautiful patterns I've seen." Tamara in Mexico
How can I not smile and look forward to bringing you more in each issue.
Thank you everyone,
Jackie E-S / HeartStrings FiberArts
Attention Newcomers - If you are receiving this newsletter from someone else and would like to start receiving your own issues, I welcome you to sign up at my website http://www.heartstringsfiberarts.com/e-news.shtm
---
Mardi Gras Viewer's Choice Contest
Celebrate the purple, green and gold of Mardi Gras; win free yarn and a fun assortment of official New Orleans Mardi Gras necklace beads.
Just post a photo to the HeartStrings FiberArts fan page on Facebook of any HeartStrings design you've made that incorporates any one, two, or even all three of these colors. Winner is the photo with the most likes.
Enter the contest or vote here
---
Knitter's ShowCase: Layering Against the Cold
I wouldn't get out on a motorcycle in the snow like some parts of our country are dealing with now. But in other parts of country the weather is still doable, albeit very chilly. That is where fashionable layering against the cold can sport a lovely hand-knit such as Filigree Lace Neck Warmer made by Denise Kinley. Doesn't she look cozy and ready to ride anywhere?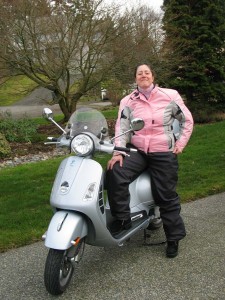 So even if you are chillin' off your bones now, this might inspire you to pick up the needles and make one of these for yourself. This pattern is quick to make up and doesn't take much yarn, so it can make a good gift for a friend or riding companion, too.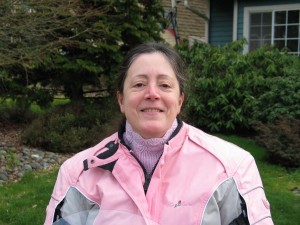 p.s. For more layering against the cold options, the HeartStrings #A135 Filigree Lace Neck Warmer pattern also comes with instructions for a coordinating hat and two styles of hand/wrist warmers.
---
"NO SEW" METHOD OF ATTACHING BUTTONS
Have you ever thought about attaching your buttons directly onto a sweater button band as you knit/crochet, rather than sewing them on afterwards? I did that ... (more)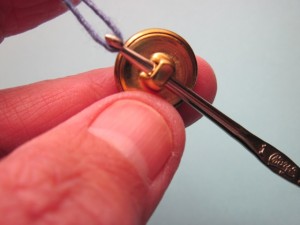 ---
DEB ROBSON EXPLAINS SCOURING FLEECE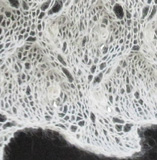 Last October I got a phone call from Anna Carner of Unicorn Fibre who was sponsoring a forthcoming Knitting Daily TV segment. She asked if she could use my model of White Lotus Lace Stole in the taping of the show as an example of a finished piece ... (more)
---
Do you sometimes think you are following instructions, then find out later your eyes fooled you? Maybe your first clue is that things are not working out. Or maybe something is just not making sense. Here's a quick tip ... (more)
---
Thank you for being part of the HeartStrings FiberArts community.
Stay well, safe and enjoy your knitting!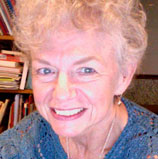 HeartStrings FiberArts / Jackie E-S Design Collections
From the classic to the uniquely appealing for today's modern knitter.

Skill-building, comprehensive instructions to advance the art of knitting.

Yarn-generic patterns for your creative freedom.

Featuring innovative designs for Knitted Lace and Beaded Knitting based on tradition in updated techniques.