Dear [fname],
This newsletter issue brings you ideas and resources that you can use for your own marketing and customer goodies.
You are welcome to use any of them in your mail-outs or in-person with customers (e.g. informal knit groups that meet at your shop). Some have accompanying photos, and you are welcome to use those as well. Let me know if you need help.
The goal is to provide some fun and/or educational little bonuses to your customers that you can take advantage of with little effort on your part. If you wish, feel free to incorporate them in your writing style to make them your own. Or to talk about/demonstrate them in your group sessions. I just ask that you acknowledge Jackie E-S of HeartStrings as the source, as that gives you an opportunity to remind your customers that you sell HeartStrings knitting patterns, too.
Sincerely,
Jackie E-S / HeartStrings FiberArts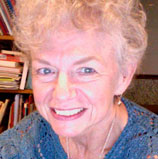 ---
Just for fun – take this easy survey. There's just one question, but I promise it will get you thinking about how you usually approach your knitting projects ... (read more)
How do you compare? (read more)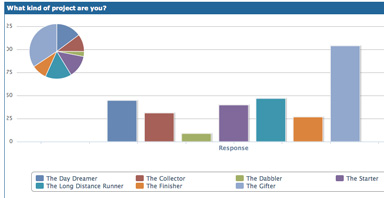 ---
"NO SEW" METHOD OF ATTACHING BUTTONS
Have you ever thought about attaching your buttons directly onto a sweater button band as you knit/crochet, rather than sewing them on afterwards? I did that ... (more)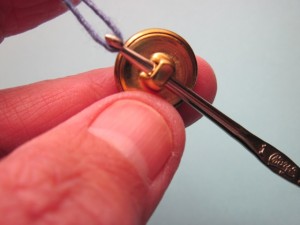 ---
DEB ROBSON EXPLAINS SCOURING FLEECE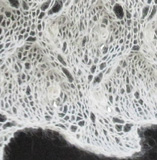 Last October I got a phone call from Anna Carner of Unicorn Fibre who was sponsoring a forthcoming Knitting Daily TV segment. She asked if she could use my model of White Lotus Lace Stole in the taping of the show as an example of a finished piece ... (read more)
---
For the month of February, I can't help but have something about hearts. With a name like HeartStrings, you should not be surprised that Valentine's Day is a favorite holiday this month. In fact, I take the liberty of celebrating all month long. Just for fun, I created a simple online puzzle ... (read more)
---
Do you sometimes think you are following instructions, then find out later your eyes fooled you? Maybe your first clue is that things are not working out. Or maybe something is just not making sense. Here's a quick tip ... (read more)
---
I welcome your comments and suggestions. Don't hesitate to let me know how I am doing and how I can serve you even better. Best regards,
Jackie Erickson-Schweitzer
HeartStrings FiberArts
53 Parlange Dr, Destrehan LA 70047
Phone: 888-955-8094 (toll-free) or 985-764-8094
Toll-free Fax: 888-467-7840
Email: jackie@heartstringsfiberarts.com
---
HeartStrings FiberArts / Jackie E-S Design Collections
From the classic to the uniquely appealing.

Skill-building, comprehensive instructions.
Yarn-generic patterns to support the yarns you already stock.
Featuring patterns for Knitted Lace and Beaded Knitting.