Dear business partner,
We are having a beautiful spring here in southeast Louisiana. My lawn, garden and flower beds are already calling me! Hope you're starting to see nice weather there, too
However, I know winter is still hanging around in other parts of the country. That is where fashionable layering against the cold can sport a lovely hand-knit such as this "Pretty-in-pink" Filigree Lace Neck Warmer made by Denise Kinley.
If you have photos and short story of something you, a staff member or a customer have made from a HeartStrings pattern, let me know and I'd be glad to feature it and give your shop some added boost on my social sites (blog, Facebook, Twitter, etc.).
Were you able to take advantage of last month issue's "Articles to Share" in your own marketing and customer goodies? This issue includes some more articles to share. If you have ideas of other kinds of things you'd like to see, let me know.
So read on for these and other news items in this issue. Enjoy!
Sincerely,
Jackie E-S / HeartStrings FiberArts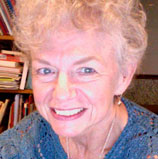 ---
I wanted to let you know that Mark Miller at ICG Crafts is running a promotion for 20% off any single order at ICGCrafts.com – The coupon code is ICG392 and is good through this Wednesday March 16, 2011.
ICG Crafts specializes exclusively in the wholesale distribution of craft leaflet designs to independent craft shops worldwide. An initial offering of HeartStrings patterns are being distributed through ICG to see whether this venue is of value to shops that also carry cross-stitch and therefore might benefit in combining orders of other pattern leaflets. To sign up as a retailer at ICG, you do not have to be a cross stitch shop, however.
Retailer information and sign-up at ICG Crafts
---
GET PRIME PLACEMENT: Have You Favorited HeartStrings FiberArts on Facebook?
Do you have a business page on Facebook? If you've set one up (i.e. this is separate from your personal profile page), then I'd love to give you a chance for prime placement in the "Featured Likes" on my HeartStrings FiberArts business page.
If we haven't already done so, the first step is to take advantage of Facebook's ability to cross-link via the "Add to My Page's Favorites". You can see this option on the bottom of the left column at
http://www.facebook.com/HeartStringsFiberArts
Then make sure to let me know that you added HeartStrings FiberArts to your page's favorites, so I can add your page to my favorites, too.
With the new business page format that Facebook rolled out just recently, there is also the ability to tag favorite pages as being "featured". Since we will have traded "favorites", I will tag your page as featured. This means that your page will be one of those automatically displayed on my Facebook page on a rotating basis. (Facebook allows space for 5 pages to be shown at a time.) Visitors to my page will be easily able to hop over to your page to visit; thus giving your business added exposure at no advertising cost to you. Let's keep the excitement going and give our visitors lots of reasons to stop by often to see what is going on.
I know that Facebook can sometimes be difficult to set up and anti-intuitive in its settings. So if you have questions or need help with any of this, let me know.
---
If you have been ordering from HeartStrings recently, you may have noticed that your usual shipping cost has probably decreased on orders of more than about 25 patterns. This is because the US Postal Office introduced a new Flat Rate Regional A option to ship anything up to 15 pounds at the price of a 2-pound shipment (as long as it fits in the special box, which the patterns easily do). Obviously, I am taking advantage of this to pass along the savings to you.
For small shipments that go out in the Flat Rate Envelope, the postage cost remains $4.75 per the discounted commercial rate. (About 24 - 25 patterns, depending on how thick the patterns are, is the maximum that can fit in a Flat Rate Envelope.)
---
Himalaya Yarn Special Edition Patterns
Two classic HeartStrings patterns have been re-visited in Duke Silk and are now available as Special Edition patterns from Himalaya Yarn.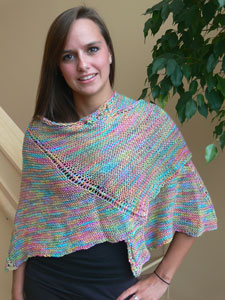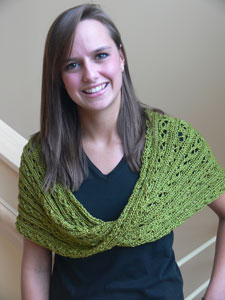 These are Special Edition patterns exclusive to Himalaya Yarn. The original Spiral Nebula and Soft Cables Mobius generic patterns by HeartStrings FiberArts have been customized for use with Himalaya Duke Silk yarn for these specific sizes/styles as pictured. If you are carrying Himalaya Yarn and or thinking of it, I wanted to make sure you knew these are available through Himalaya Yarn.
Note: The original #A71 Spiral Nebula and #A78 Soft Cables Mobius with generic instructions for multiple yarn weights and project styles/sizes will continue to be available from myself and other HeartStrings distributors.
If you have a yarn line for which you'd like to consider a Special Edition of a HeartStrings pattern, contact me for more information.
---
Resource Articles to Repurpose and Share
Feel free to repurpose these articles (or parts thereof) for your own marketing and sharing with customers. For example, newsletters, blogs, etc. Re-write as needed in your own style, or talk about/demonstrate ideas from them in your classes or knit-nights. Or just enjoy them for your own pleasure and edification.
5 Favorite Tips for Knitting with Handspun
Good advice for commercial yarns as well!
Creating the White Lotus Lace Stole
From trial swatches to finished project, a glimpse into the design process.
The designing of ... by Catherine Wingate
Catherine Wingate, designer of the sock patterns in The Sock Calendar and The Sock Journal, talks about the inspiration and process for creating some of her sock designs.
HeartStrings sweater sports new Lorna's Laces color
A cute look at what Amanda Allen, manager at Lorna's Laces Yarns, and her crewe of mannequins were up to at the January TNNA Show. (Includes HeartStrings' Eyelet Rib Sweater knit with Lorna's Laces Shepherd Sport yarn in the new new color called Hullabalo.)
Please let me know what you find useful (or not), so I can focus on upcoming "articles to share" that will be the most helpful to you.
---
I welcome your comments and suggestions. Don't hesitate to let me know how I am doing and how I can serve you even better. Best regards,
Jackie Erickson-Schweitzer
HeartStrings FiberArts
53 Parlange Dr, Destrehan LA 70047
Phone: 888-955-8094 (toll-free) or 985-764-8094
Toll-free Fax: 888-467-7840
Email: jackie@heartstringsfiberarts.com
---
HeartStrings FiberArts / Jackie E-S Design Collections
From the classic to the uniquely appealing.

Skill-building, comprehensive instructions.
Yarn-generic patterns to support the yarns you already stock.
Featuring patterns for Knitted Lace and Beaded Knitting.