Dear HeartStrings retailer,
There are 3 new patterns finally ready ship! Thanks for your patience. Let me know your favorite(s).
Please stop by HeartStrings booth #425 at the TNNA Columbus Show June 11 - 13. I'll also have a table again at Sample It on Friday night June 10. More details about HeartStrings at the TNNA Show will be in an upcoming newsletter in a couple of weeks.
Hope you and your customers enjoy the new patterns. Remember to also feel free to share the extra articles in the newsletter.
Best regards,
Jackie E-S / HeartStrings FiberArts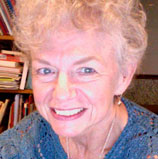 ---
NEW PATTERNS START SHIPPING THIS WEEK
ATTENTION retailers in the Auto-Ship Program – Your shipment of 6 each (or your already increased standing order quantity) of these 3 new patterns will be processed May 16, 2011 (or before if you are ready for them now, just let me know and I will send out right away). If you want to add to your order and take advantage of the free shipping included with the auto-shipment program benefits, please contact me before May 14. The cost for standing orders of the minimum of 6 each of these 3 patterns is $64.50.
Any questions or need help with your order? Don't hesitate to ask.
#H77 Buds in the Breeze. This light-as-a-breeze stole showcases a field of flowery medallions centered with nupp "buds". The sample is made in Schaefer Audrey fingering weight merino/silk in one of their subtly solid botanicals colors called Indigo. $3.75 wholesale
#H81 A Touch of Beaded Class. A touch of accent beads add sparkle to this classy lace fashion scarf that is wide enough to be worn as a shoulder stole. The sample is made in Colinton 1000, 100% Australian young goat mohair 2-ply fingering weight yarn. $3.75 wholesale
#H83 Peek-a-Bead. Beads nestle within a honeycomb of colorful knit fabric. Self-shaping edges and pleasing reversibility of the textured knit/purl fabric, make this scarf both fun to knit and to wear. The sample shown is made in Crystal Palace Sausalito color #8308 Monet. $3.25 wholesale
---
Cotton Roving – braiding, dyeing, spinning and knitting
Many let me know that they are enjoying the spinning articles I've begun to do. Thanks for your feedback. That encourages me to get on the ball (so to speak) and finish some others I have in the works. Meantime, I thought it would be timely with summer coming up, for you to see a fun way to play with Cotton Roving.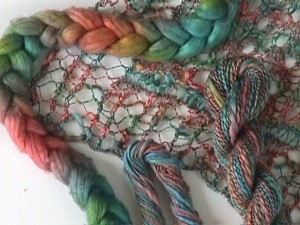 Please feel free to share this and other newsletter articles with your customers. Even for non-spinners, there will almost certainly be something you and they find interesting.
---
I've sometimes found myself having trouble taking my own body measurements. For example, how loose or tight to pull? Or trouble holding a regular tape measure while attempting to take a reading at the same time?
Then I stumbled across this a few months ago (while in my "body fitness and exercise phase", lol) and it really helps! It is the Myotape Body Tape Measure ... (read more)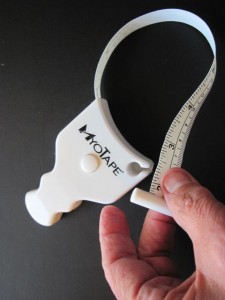 ---
I welcome your comments and suggestions. Don't hesitate to let me know how I am doing and how I can serve you even better. Best regards,
Jackie Erickson-Schweitzer
HeartStrings FiberArts
53 Parlange Dr, Destrehan LA 70047
Phone: 888-955-8094 (toll-free) or 985-764-8094
Toll-free Fax: 888-467-7840
Email: jackie@heartstringsfiberarts.com
---
HeartStrings FiberArts / Jackie E-S Design Collections
From the classic to the uniquely appealing.

Skill-building, comprehensive instructions.
Yarn-generic patterns to support the yarns you already stock.
Featuring patterns for Knitted Lace and Beaded Knitting.