Show opens soon!
I'm in the count-down to finish packing and heading to the TNNA Columbus show. If you will be attending, I look forward to seeing you there. I've put together a preview to help you plan the events and booths where you can see HeartStrings designs along with patterns and yarns to order for them. Read on ...
Also, I have updated the cross-reference of HeartStrings Patterns by Yarn Weight webpage. There's also a link below to a little survey about use of CYCA standards symbols .
Best regards,
Jackie E-S / HeartStrings FiberArts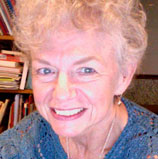 ---
See what's new and exciting with HeartStrings at the upcoming TNNA Summer Trade Show. In the TNNA Show Preview, I've included highlights of where to see HeartStrings designs and the yarns to make them. Be sure to mark your show floorplan to stop by HeartStrings FiberArts booth #425 and and the booths of these other vendors. I hope you will join me.
HeartStrings FiberArts booth #425 will be the headquarters for HeartStrings knitting patterns. I'll again be ably assisted by KyleAnn Williams. We are looking forward to showing you around the displays of new models and patterns, including some brand new designs for June debuting at this show.
I'll have binders with cover pages of the full line of HeartStrings patterns that you can peruse at your leisure.
I'm planning to bring models of all the newest patterns. But due to space, I will need to limit the choices of what other models to bring. Mainly I am thinking of focusing on some of the HeartStrings models made in yarns with a vendor presence at the show (so if you like what you see in that yarn, you can order patterns and yarn right there at the show). If there is something you especially would like to see in person, let me know beforehand so I am sure to bring it to the show.
We will have dark chocolate mints to share, too!
And an added plus is that the HeartStrings booth is right next to the Yarn Group Comfort Zone. So if you'd like to rest a bit or just gather your thoughts, we'll have you covered there, too.
More information is at the TNNA Show Preview webpage.

---
Patterns By Yarn Weight Webpage now cross-referenced to CYCA Standards
Looking for a HeartStrings pattern that can be used to knit the yarn weight type you have? HeartStrings Patterns By Yarn Weight is a cross-reference of all available HeartStrings patterns broadly classified by yarn thickness. I know this is a popular area of the website because it is a highly trafficked page. Recently, I have expanded that page to include cross-references to the Craft Yarn Council of America (CYCA) Standard Yarn Weight System.
You might wonder why I've had my own HeartStrings weight classification scheme all these years? Well, HeartStrings patterns have been around much longer than CYCA Standards. And even at that, the initial release of CYCA Standards didn't even recognize that lace weight yarn existed! So that would have left out a good number of HeartStrings patterns.
Now that "Lace" is finally a part of CYCA Standards, you might see these symbols on HeartStrings patterns going forward. What do you think? Do you like to see and use the CYCA yarn weight symbols when you are choosing yarns and patterns? Or does it not really matter to you? Please take this short survey to cast your vote.
---
I welcome your comments and suggestions. Don't hesitate to let me know how I am doing and how I can serve you even better. Best regards,
Jackie Erickson-Schweitzer
HeartStrings FiberArts
53 Parlange Dr, Destrehan LA 70047
Phone: 888-955-8094 (toll-free) or 985-764-8094
Toll-free Fax: 888-467-7840
Email: jackie@heartstringsfiberarts.com
---
HeartStrings FiberArts / Jackie E-S Design Collections
From the classic to the uniquely appealing.

Skill-building, comprehensive instructions.
Yarn-generic patterns to support the yarns you already stock.
Featuring patterns for Knitted Lace and Beaded Knitting.